Ilana Armida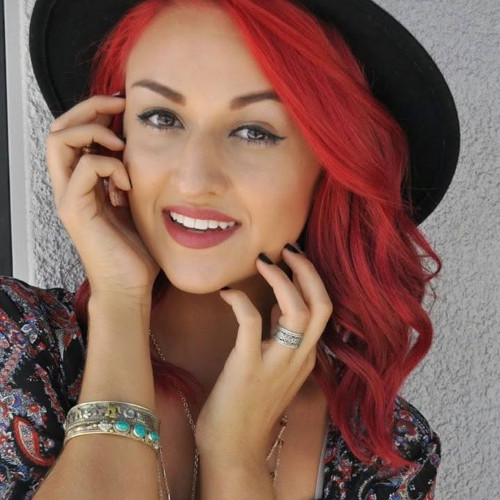 Artist Ilana Armida is gaining momentum with her new sounds. In a small closet at her Mill Creek home, Ilana Armida puts her soul into her music, her profession, her career. It is a fitting location considering she will have to rely on her own creativity and talent to make it as a solo act in the music business. Now it's just a matter of whether she can emerge from the darkness. A ray of light has been shining the past three weeks as Armida released her video Pretend online. With 17,000 views in the first three weeks, Armida is hoping key players in the music industry take notice. — Your Observer
Ilana Armida is a pop/ R&B singer and performer from Florida. She released her debut music video for her single Pretend on July, 24th. The song was best described by former Voice contestant Paxton Ingram as, the feel-good song of the summer. More recently Ilana put out Still Down For You the second single off of her upcoming EP Iridescent Flower Child. Her music speaks to everyone with a fresh, young perspective. Her sound is a mix of energetic R&B melodies with catchy, soulful pop vocals and hints of funk and hip-hop throughout.

Ilana began performing in dance showcases at the age of 3. When she was in Elementary school she naturally gravitated towards musical theatre and further fell in love with being on stage. Ilana received her bachelor's degree in music business from Florida Atlantic University in Summer 2014. During her time in college, Ilana really began to find herself as an artist. She released a short EP entitled Used Up on SoundCloud in 2013. Since then Ilana has finished recording her newest project and is scheduled to release her EP entitled Iridescent Flower Child through her own record label, Eastpark Entertainment, early next year.

South Florida's 21 year old singer, songwriter, is more than just twinkling, she is illuminating the music scene and blazing a trail as one of South Florida's hottest performers. Her music is catchy and soulful and has been compared to that of Justin Timberlake, TLC and JoJo. She describes her music as eclectic, incorporating elements of R&B, Pop, Hip Hop and Funk. The beautiful and leggy Ilana puts on high-energy, well choreographed shows that include professional back up dancers and vocals that keep the crowds wanting more. Ilana lights up the room when she walks in, captivates you with her smile and once she begins performing on stage.... BOOM! You are hooked.

Ilana has been working with producers, engineers and collaborating with musicians in South Florida and has just released her Debut EP Used Up. The title is an acronym for the one-word titles of each of the songs on the EP. The songs Unstated, Sheets, Escape, Dreams and UP were all written by iLana and Produced by Lee Ackred. Ilana states that Used UP takes the listener through a variety of emotions and feelings. The concept of being used up demonstrates how a person can feel mentally and emotionally used up through relationships and experiences they have in life. Escape was the first track released from the EP and the video is now showcased on YouTube.

Her music speaks to everyone but has a fresh young perspective. She and her family operate everything under the name IV Entertainment. The I stands for iLana and the V is for her older brother Vincent, who is a music producer and DJ. From sound recording to graphic design, IV Entertainment manages many of the aspects of Ilana's career. In addition to her singing and songwriting abilities, iLana is an established dancer/choreographer. She began taking dance lessons at the age of 3 and has been dancing professionally for the past several years with the award winning U4ria Dance Company. iLana is also the Hip Hop Choreographer for Pulse Dance Troupe at Florida Atlantic University.

iLana currently attends Florida Atlantic University as a commercial music business major with an emphasis on vocal studies. She was the President of MEISA (Music and Entertainment Industry Student Association) for 2 years and is presently the Vice President of the record label Hoot/Wisdom Recordings, LLC at FAU. She has managed artists at the label for the past 3 years which has given her real world experience in all aspects of the music industry.