Itz Karma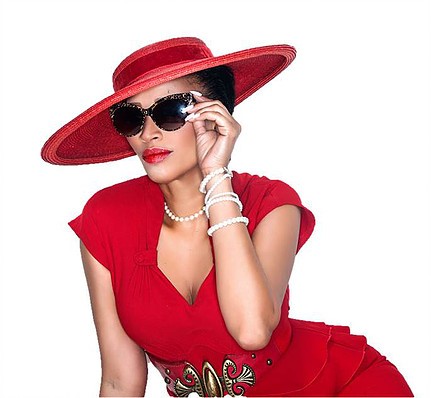 It's always refreshing to see a beautiful woman holding it down across multiple genres with a strong voice, energetic stage presence and classy sex appeal in an industry full of desperate individuals who are not always up to par on their craft. Karma opened up her set with a snazzy and sassy little piece called I LIKED IT, an ode to the Bad Boys in our lives and the ups and downs that come with them. We all went crazy hootin and hollering when she started singing her rendition of MISS CELIE'S BLUES. — Kitty Y. Williams @ The INDIEgator
Itz Karma, The Diva of Hip Hop Blues is taking on the music world with a soulful sound that is guaranteed to keep you entertained. Her lyrical content is filled with her life's experiences and seasoned with attitude.

Karma has just released her New EP titled, Bold and Beautiful on iTunes, and more. Her new single Deserve It All is running up the indie charts with fire!

The vibe given by this talented artist has sparked a major buzz in the music and broadcast industry. Her versatility ranges from singing to creating melodies, and memories! Also adding to her list of talent throughout her career is modeling and acting. She is a Texas native but she is defiantly leaving a major mark on everyone and every place that hears her music.

Influenced by her mother to keep God first, Karma has done just that and has created a lane of her own. When asked, who her favorite artist is, she replied I love a lot of main stream artist, but I am extremely inspired by my fellow artist. The artist that most mainstream media do not get a chance to see.

Karma has performed with major talent from Jazz sensation Reggie Codrington to Southern soul artist Tucka The King of Swing. Her performances has graced stage from coast to coast and continues to grow.