The Whitings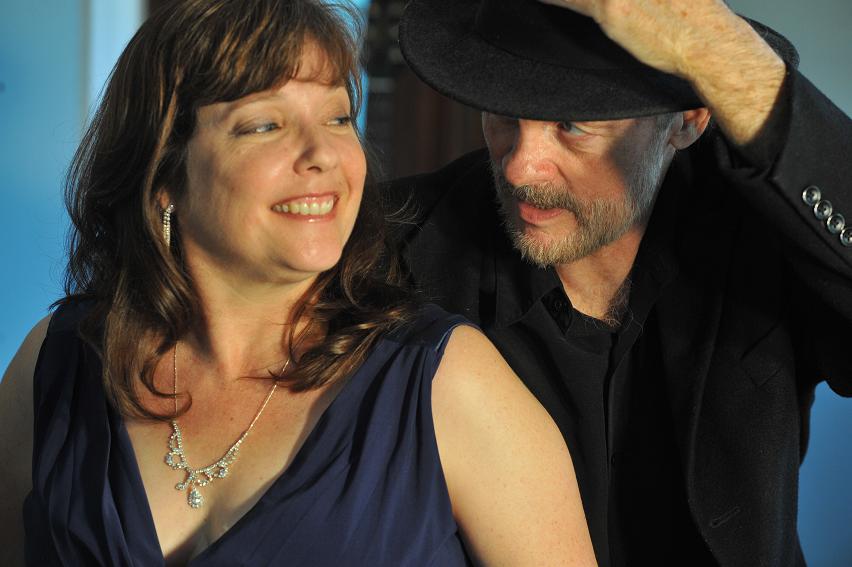 We thoroughly enjoyed having The Whitings for our Theatre event! They are a delightful mix of jazz, comedy, dance and original music. I highly recommend them! — Mindy Cohen, Director Levite JCC Theatre Birmingham, AL
The Whitings have performed their show at theaters and special events in 23 states. They play a unique combination of traditional, high energy swing with scatting and singing in harmony and soulful blues-influenced jazz ballads. Tammy's soulful contralto, influenced by the female jazz royalty, Ella Fitzgerald, Sarah Vaughn and Billie Holiday, has inspired audiences at every performance. Jamey's prodigious piano style, reminiscent of the stride and left hand walking bass lines characteristic of the early era of jazz, called prowling bass, and his Art Tatum-inspired right hand, is a distinguishing standout in their show. Together they present a show replete with soulful vocals, scatting with harmony, comedy, two-fisted piano and dance.

Tammy Whiting began her singing career singing in Spanish in the quaint international community of San Miguel de Allende, Guanajuato, Mexico. While she was studying art and Spanish for her undergraduate degree, some fellow students heard the soulful quality of her voice, and invited her to sing with their group. She toured with the group throughout Mexico before returning to Phoenix the following year. She led a jazz group in the region for the next several years. With her move to Nashville in the 90's, she started writing songs, and after meeting Jamey Whiting began a collaboration that culminated in their unique style of writing and performing jazz.

Jamey Whiting has performed and recorded with BB King, Clarence Gatemouth Brown, The Drifters, The Box Tops, Rufus Thomas, Lou Rawls, Ray Stevens, Dobie Gray, The Ink Spots, and with his own groups, The Big Dawgs and The Jamey Whiting Band. As a member of The Big Dawgs, he was signed to Swiss label Brambus Records, and toured Switzerland and Northern Italy in support of the album the group recorded for that label. With his group, The Jamey Whiting Band, he played a number of jazz and blues festivals, including the W.C. Handy festivals in Henderson, KY and Muscle Shoals, AL, The Gulf Coast Blues Festival, and the Americaen Festival in Caen, France, which included a tour of the Normandy coast. During this period, Jamey developed his impressive piano style.

The Whitings present a music event that mesmerizes audiences everywhere they perform.