The Manhattan Dolls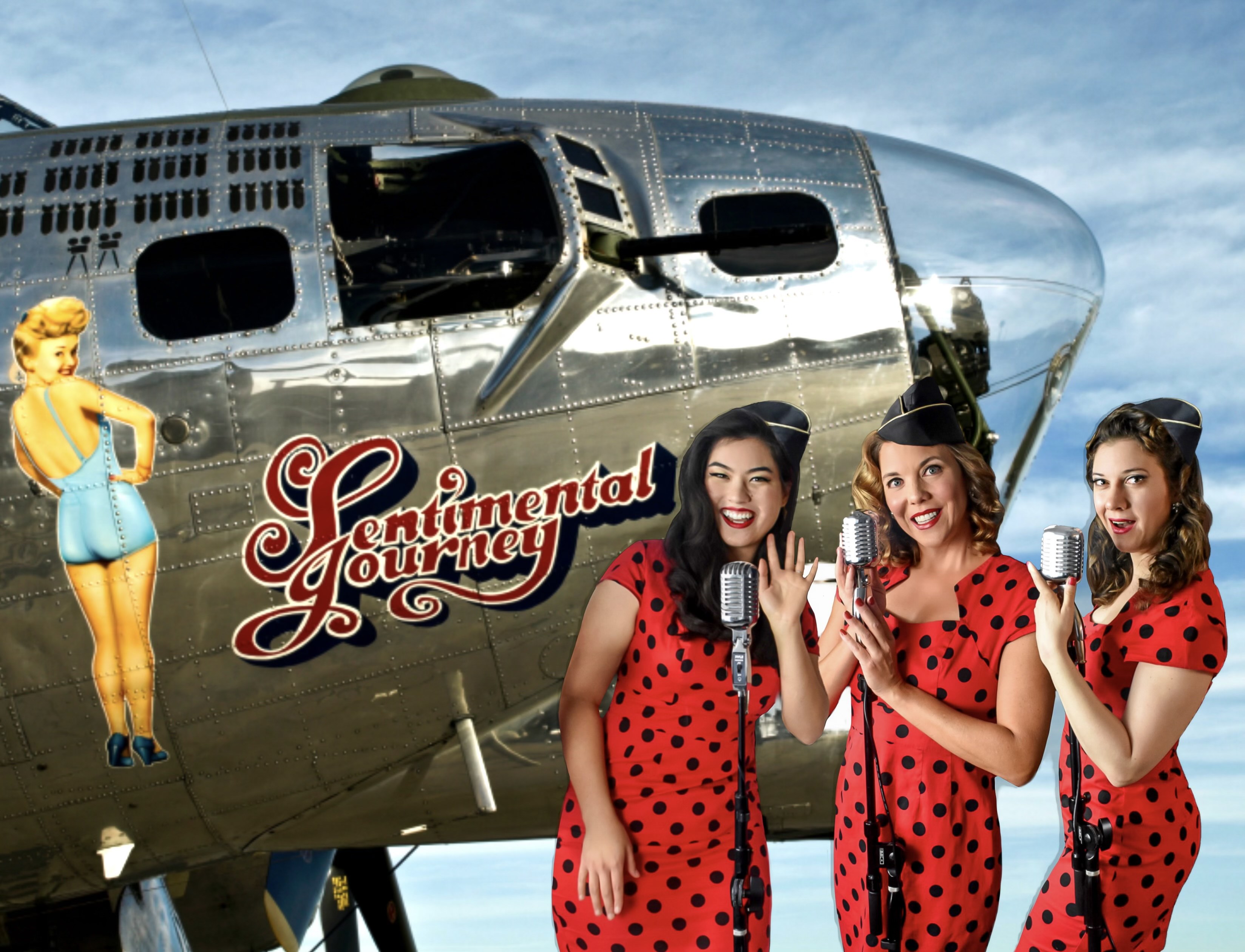 Nostalgic vintage entertainers, The Manhattan Dolls originated in New York City and are a swing-style female vocal trio with the sound of the Andrews Sisters, now based out of Arizona. They have been performing as a group for over 10 years! Started by a former USO Girl, The Dolls travel the world performing for military events, cruise ships, parades, performing arts centers, jazz clubs, festival concert series, you name it!
They have been featured on The Rachael Ray Show, BBC Radio London, Fox and Friends, LX 4 NY, The Tucson Morning Blend, Cincinnati Local 12 and more. They have had the pleasure of performing with famous bands including The Jive Aces in the UK, The Cotton Candies in France and The George Gee Orchestra and The Stan Rubin Orchestra in NYC.
Located in Tucson, Arizona, they have 3 rotating trios that can travel world-wide. They have multiple shows with music ranging from the 1920's-70's, all with options for backing tracks or 4 to 6-piece live bands with complete charts.
THE MANHATTAN DOLLS - International Touring Trios:
Sentimental Journey - Music from the WWII Era in the Style of the Andrews Sisters
Rockin' With The Dolls - Popular Music from the 1950s-60s
Dolls Through the Decades - Music from the 1920s through the 1960s!
Good Morning, Vietnam - Hits from 1955-1975
Christmas With The Dolls - All of your favorite holiday tunes in 3-part harmony.