Glenn Jones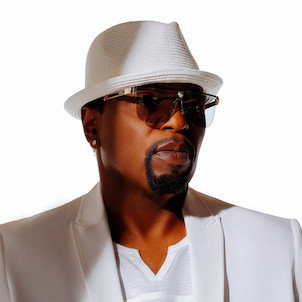 Smooth as Ice
Genre: R&B
Jacksonville, FL.
With a voice that penetrates the soul thru music and lyrics, Jones is still one of the most sought after live performers in the music industry today. Jones has shared the stage with many industry greats including Dionne Warwick and Aretha Franklin.
No stranger to pen and paper, Jones received a coveted Stellar Award for his crafty lyrics, superior vocals and for lending his production talents to the gospel quartet, Canton Spirituals (Verity Records), garnering favorites, including "Never Let Go" and "They Need to Belong".
"Designed to reach a wide group of people" is how Jones describes his music. He sometimes observes the people at his shows; they range from 30 – 60 and Jones knows they are there because he is true to what he has established; a meaningful lyric, great melody and a very soulful and sincere sound.
A native of Jacksonville, Florida, Jones fondly recalls, "Since the age of 4 or 5, I've always loved music." Reared in the Pentecostal church, he often found himself risking punishment just to sneak a listen to the secular sounds of Stevie, Bobby, Marvin and Donny, in particular.