Thomas Jones Jr. Smooth Jazz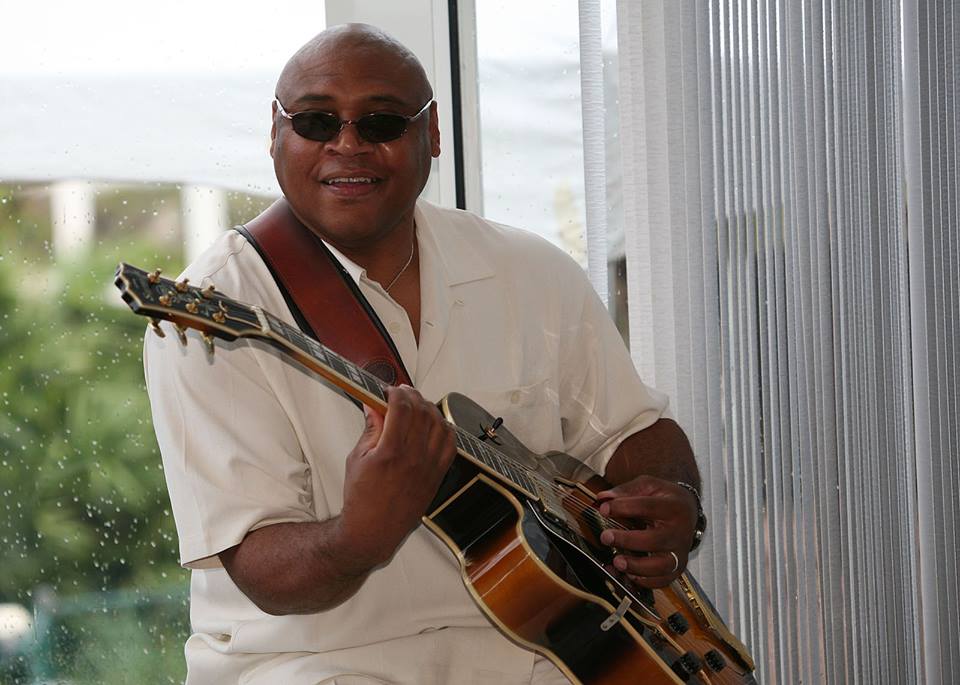 The Divine Groove
Smooth Jazz
Ormond Beach, Fl.
Thomas Jones Jr. is a jazz guitarist, who plays his own original music. He uses his guitar as a conduit for the compositions that are literally bestowed upon him from god. A divine sound, a divine groove, and as mellow as he wants to be. When Thomas Jones Jr. turns up the heat he will melt away all the stress of the week. Thomas Jones Jr. can scale up his compositions to the full sound of a trio or scale down to the essence with a track show with his live guitar. When its Friday night and everyone is itching to start their two day vacations, there is no better way for your patrons to unwind than by listening to these smooth grooves.
From up-tempo fusion filled tracks to mellow ballads, Thomas Jones' jazz guitar music speaks to the soul of the true lover of jazz guitar and the jazz novice alike. Thomas Jones Jr. captivates and mesmerizes his audience through his powerful lead guitar and compositions. When audiences spend an evening with Thomas' music they drift to a distant shore that holds the comfort of their soul.
Thomas Jones Jr.'s musical ministry is a fusion of rock, jazz, and blues devoted to providing "peace to the mind" and "comfort to the soul." Thomas Jones Jr's musical career includes a successful business arrangement with Muzak Corporation, providing music for doctor's offices, major retailers, elevators, The Gap and McDonald's. Thomas has performed at The Summer Olympics in Atlanta, GA, countless jazz festivals and was the opening act for Michael Phillips. He also has headlined many concerts.
When you are ready to book Thomas Jones Jr., please email or call Michael Scott. We look forward establishing a relationship with you.